Destination: Klong Raya & Klong Pan Yi
08.21 N 98.30 E
Two rivers in the Pang Nga Bay Delta, which give sailors on yachts with a shallow draught the opportunity to make a fascinating 8 mile river circuit starting from Koh Pan Yi.
The scenery is splendid: a vast green carpet of mangrove trees with here and there huge solitary limestone formations rising dramatically skywards. The forest has hundreds of creeks, in the limestone rocks you can find caves, if you look for them.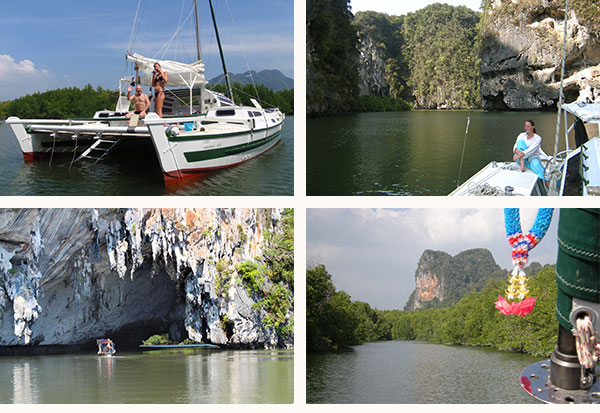 About halfway there is a large through-the-mountain tunnel and a pool. An excellent place to enjoy lunch. Which you will have to make yourself as there are no facilities.
The route is a circuit, so you end up at Koh Pan Yi again.