Destination: Koh Roi
08.12 N 098.37 E
One of the most beautiful anchorages in Pang Nga bay! Small, horseshoe shaped, uninhabited island with a lovely petite beach and an easily accessible hong which is dry at low tide and floods at high water.
Suitable in the NE season, but not really in the SW season.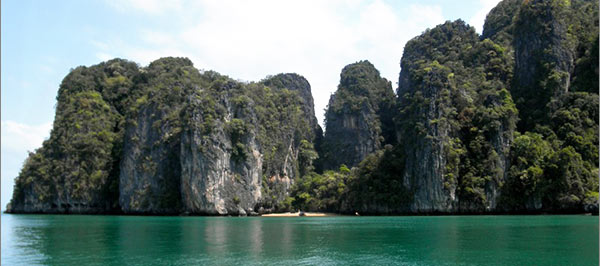 In the caves high up in the cliffs nestle colonies of giant fruit bats. At sundown they leave their homes in large droves to forage on the mainland. An awesome sight. Hornbills are often spotted here too.
Other then by yachts and local prawn fishermen, Koh Roi is rarely visited.